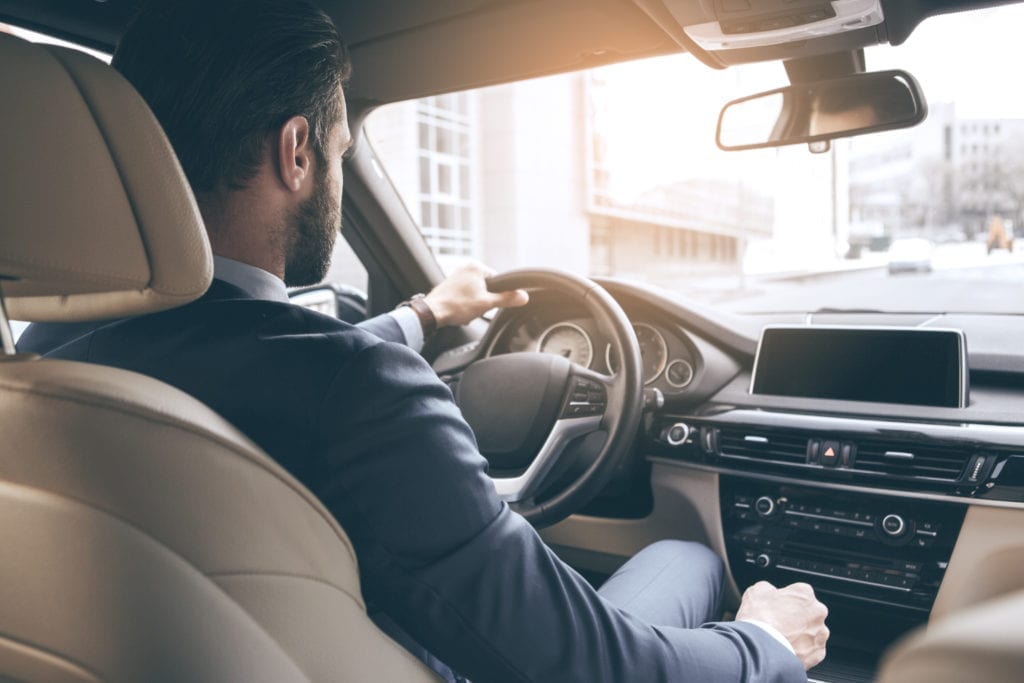 Chauffeur Privé Paris

CAR&VIP
Notre entreprise est spécialisé dans le transport de personnes. Tous nos chauffeurs sont expérimentés et professionnels.
Vous voyagerez à bord de véhicules récents et tout conforts
Déplacement professionnel
Très bon taxi (Translated by Google) Very good taxi
Olivier Leroy
Jamais de problèmes avec eux et à ma grande surprise j'ai fait une erreur de date avec le décalage horaire Et alors que c'était de ma faute ils ont pris la peine de me rembourser bien que je n exigeais rien bravo Taisne j (Translated by Google) Never any problems with them and to my great surprise I made a mistake in the date with the time difference And even though it was my fault they took the trouble to reimburse me even though I didn't demand nothing well done Taisne j
Léa Taine
(Translated by Google) All good. Friendly driver. He contacted me before picking us up. (Original) Todo bien. Conductor amable. Se puso en contacto conmigo antes de recogernos.
Montse Cordoba
CAR and VIP super professionnel ponctuelle et réactivité sont leurs points forts. Les chauffeurs sont super sympa lors de votre réservation vous recevez une heure avant votre départ un SMS de la part de votre chauffeur qui vous annonce sont arrivés et un deuxième SMS lorsque le chauffeur est sur place. C'est rassurant de savoir a l'instantané de savoir où ce trouve votre chauffeur. Des chargeurs sont a votre disposition pour vos téléphones et si vous avez des enfants des sièges enfants vous sont proposés pour vos bout de choux. Je retrouve la qualité supérieure avec CAR and VIP je recommande vivement vos déplacements avec leurs flotte de plus de 40 véhicules c'est rassurant de voyagé avec eux merci pour leur professionalisme. Kartouche... (Translated by Google) CAR and VIP, super professional, punctual and responsive are their strong points. The drivers are super friendly when you make your reservation you receive an SMS an hour before your departure from your driver announcing they have arrived and a second SMS when the driver is on site. It's reassuring to know instantly where your driver is. Chargers are available for your phones and if you have children, child seats are available for your little ones. I find superior quality with CAR and VIP I highly recommend your trips with their fleet of more than 40 vehicles it is reassuring to travel with them thank you for their professionalism. Kartouche...
Nordine Bourahla
Parfait ! Arrivé même un peu en avance et pile devant le lieu indiqué comme sur le message. Merci. (Translated by Google) Perfect ! Arrived even a little early and right in front of the place indicated as on the message. THANKS.
Elisabeth Do
Chauffeur au top, à l'heure, même en avance ! Agréable, conduite pro, cela faisait longtemps que je n'avais pas pris le taxi ou un vtc et rien à dire..merci, demain idem on verra... (Translated by Google) Top driver, on time, even early! Pleasant, professional driving, it's been a long time since I took a taxi or a VTC and nothing to say..thank you, tomorrow the same we'll see...
stephane roussel
Service vtc très sérieux, entreprise employant des chauffeurs privées très réactifs, et serviable, véhicule propre et à votre écoute, je recommande vivement... (Translated by Google) Very serious vtc service, company employing very responsive and helpful private drivers, clean vehicle and attentive to your needs, I highly recommend...
Bioman18 Laichaoui
Très sérieux merci à Charly et sont fils bravos une affaire familiale sérieuse 🙏à bientôt (Translated by Google) Very serious thanks to Charly and his bravo son a serious family affair 🙏 see you soon
Mehrdad Maraffe
Chauffeurs avenant et très courtois (Translated by Google) Friendly and very courteous drivers
michael kotlerowski
Entreprise sérieuse je recommande fortement. Je commande des chauffeurs auprès d'eux depuis plus de 3ans je n'ai rien à dire le service est irréprochable et toujours ponctuel. Toutes les mesures sanitaires ont été mises en place pour le covid ! (Translated by Google) Serious company I highly recommend. I have been ordering drivers from them for over 3 years, I have nothing to say, the service is impeccable and always punctual. All health measures have been put in place for covid!
Lea Mellul
Chauffeurs très sympathique ! Propre et à l'heure , cela fais maintenant 1 ans que j'utilise leur service et j'en suis de plus en plus ravie ! Je recommande fortement (Translated by Google) Very friendly drivers! Clean and on time, I have been using their service for 1 year now and I am more and more delighted with it! I highly recommend
Perla Krief
Super chauffeur, très agréable (Translated by Google) Great driver, very nice
Ora Ittah
Très bonne course, chauffeur ponctuel et sympathique (Translated by Google) Very good trip, punctual and friendly driver
Dina Ahahah
Je recommande merci à vous (Translated by Google) I recommend thank you
Ida Lebreton
Très bonne expérience chauffeur tres sympas, serviable en l'occurrence Nabil ! À réédité 😉 (Translated by Google) Very good experience, very friendly driver, helpful in this case Nabil! To be reissued 😉
Kévin Lct
Le chauffeur etait ponctuel, sympathique et le vehicule propre. Je recomande cette agence. (Translated by Google) The driver was punctual, friendly and the vehicle was clean. I recommend this agency.
Hatim TONY
Bonne boite, trés pro et ponctuelle, je recommande.👍👍👍👍 (Translated by Google) Good company, very professional and punctual, I recommend.👍👍👍👍
sam tosam
Conseille fortement. Chauffeur très aimable (Translated by Google) Highly recommend. Very friendly driver
MICHELLE F
Contactez-nous pour avoir un devis sur-mesure